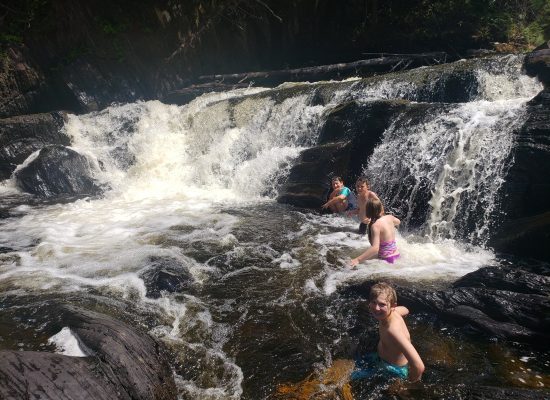 Who's it for? Explorers age 9-12 who like doing cool things outside and are ready to start spending a day away from family. 
What do we do? Rock climbing, hiking, swimming, canoeing, paddleboarding, rappelling, rope bridge crossing, knots, caving, hiking, swimming, survival skills, and/or nature study.
Where do we go? Acadia National Park, Katahdin, or Kennebec Region
Ages: 9-12
Location: Acadia National Park
Description:
We'll be having a week of adventure and exploring what Maine has to offer in the best way possible, through the outdoors! In this camp, we'll learn about basic camping, climbing, kayaking, and other outdoor skills. We'll become more self-reliant and self-sufficient over these four days of adventure and friendship. Each camp we'll be different based on location. One day we make hike Acadia Mountain and view Somes Sound and another we might be kayaking in the Kennebec region. We will be staying at a campsite in the respective region, cooking our meals together, and staying in tents.