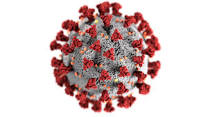 AMG Covid 19 Special Procedures for Course Delivery and
Climbing Instruction and Guiding
11/16/20 Update

As we all look for ways to get outside, it's important to do so in a responsible manner that promotes the health and safety of both participants, guides, and the general public. Since opening in 1994, Acadia Mountain Guides has been a leader in developing principles and methods to strengthen safety practices related to guiding. Now we are faced with COVID. To that end, we have established robust Covid-19 pandemic guidelines that exceed those recommended by the CDC, the state of Maine, the ACA, and professional guide associations yet remain very workable for employees and clients.
We are opening back up to the outside world… Currently, you may travel to Maine  if you:
1. Are a resident of Maine, New Hampshire, New York, New Jersey, Connecticut, or Vermont
OR
2. Can show a (-) COVID test within 72 hours of arrival
OR
3. Have completed a 14-day quarantine per Maine guidelines.

Those under 18 who are traveling with adults are exempt from the above requirements.

BELOW YOU WILL FIND OUR COVID PRACTICES FOR CLASSES
AND FOR CLIMBING INSTRUCTION AND GUIDING
COVID PRACTICES FOR CLASSES
Daily temperature and symptom monitoring will be done and recorded by AMG following procedures below.

Whenever possible, classroom sessions will be conducted outside.

If the classroom is outside and physical distancing can be maintained, students have the option of removing face masks. If during class, physical distancing cannot be maintained then a mask must be worn.

If the class is indoors, students will be seated physically distanced (unless from the same household) and asked to maintain physical distancing as much as possible during presentations. Masks must be worn during in-class sessions.

Frequent hand sanitization and/or handwashing should be practiced, and hand sanitizer should be readily available for use.

Wilderness medical assessment and practical skills: If physical exams are being conducted on each other or activity requires physical contact with another student, students will wear a Tyvek suit or hospital style gown, gloves, and a face mask (N-95 masks will be available but optional). Glasses, goggles, or face shields are advised but not required.

Any instruments such as stethoscopes will be disinfected immediately after use.

Avalanche class field sessions: Physical distancing will be maintained while hiking or skiing. Masks should be readily available on a person should we contact other travelers or wish to come close together for teaching purposes. While doing pit work, winter gloves should be worn. Students should maintain the use of the same equipment throughout the course. Any exchange of equipment should first be disinfected.    
COVID PRACTICES FOR CLIMBING INSTRUCTION AND GUIDING (Rock, Ice, Mountaineering)

At-risk individuals
Employees and clients should be in a general state of good health. Based on currently available information and clinical expertise, older adults (>60 years) and people of any age who have serious underlying medical conditions might be at higher risk for severe illness from COVID-19.  Higher risk employees and clients may include those with the following underlying medical history:
chronic respiratory illnesses such as COPD

severe asthma

cancer

Immuno-compromised individuals (often due to taking corticosteroids)

cancer

heavy smokers

organ/tissue transplant recipients

BMI >40

renal or hepatic failure,

poorly controlled diabetes
If you meet one or more of the above, while you are not prevented from participating in an AMG activity, you must understand and acknowledge that you are in a higher risk category.   
n
You can expect the following from us at Acadia Mountain Guides
Guides will record health status and temperature at start of day will not report to work if symptomatic.

Guide will have fresh clothing for each client session and guide will disinfect his/her personal gear before each session.

 

Surfaces, instruments and equipment in which we anticipate your contact will be disinfected prior to your arrival.

Hand sanitizer will be readily available throughout the climbing session.

We will not share

food, drink or clothing. We will not greet you with a hand shake but with a big, friendly smile hidden by our face covering.

Shoe and harness fitting and release signing will take place outside if possible.

Each of you will be issued harness, helmet, shoes, 2 locking carabiners and belay device for entire session. For intro sessions, only guide handles climbing protection to limit cleaning needs.

Clients and guide will ride in separate vehicles.

First aid / Basic Life Support procedures have been modified will favor personal protection over patient care.

A detailed description of our procedures is available for review if desired.
Our expectations of clients and guests 

We expect that clients and guests will share in the responsibility of community protection and agree to the following:
To notify us if you are in the high risk category in which case we will discuss participation risks and possibly consult our medical director for guidance.

To honestly answer the following health related questions regarding COVID – 19 signs and symptoms and understand that you may not be allowed to participate if certain conditions are present:
            Known contact with a + COVID person within last 14 days?
            Onset of non-productive cough within last 14 days?
            Onset of new shortness of breath within last 14 days?
            If any of the above, you may not participate until having a COVID test.
            Any additional signs / symptoms Fever (>100.4 F), recent chills, body
            aches/ muscle pain, headache, sore  throat, nausea/vomiting, new loss of taste or smell.
            If 2 or more of above you may not participate until having a COVID test.
            Bangor Testing Center – 844 489 1822
To utilize face coverings, frequent hand sanitizer, and social distancing practices in as much as possible during your climb or hike and anytime within 6' of people outside of your cohort (ie family).

To share in tasks intended to minimize viral spread. To put sanitizer, harness, shoes, carabiners, belay tool, gloves and helmet in a washable or disposable container when session over and closed.

To recognize that scientific understanding of COVID-19 is just beginning, is very dynamic and that AMG is making decisions based on the best information available at current time.
AMG COVID Guiding Processes – updated 5/19/20
Below are our internal COVID related procedures we have implemented to help  insure a safe experience with minimal risk of exposure to COVID -19 or other infectious organisms. It is shared here to help put you at ease if you are considering going out for a climb or a hike or joining a camp program as well as to provide a model for other guide services to utilize. The procedures resulted from a collaborative effort among the AMG senior guide staff.  Due to my work in critical care transport medicine, many of the practices also mimic those being utilized in hospitals and emergency medical services. While most guide services are promoting the primary safeguards of social distancing and frequent hand sanitizing, we have included a number of additional practices around screening, surface contact, and regular decontamination of both equipment and guides between sessions. I hope that by paying attention to these details you can feel better protected if you choose to climb with us. We will continue to refine these procedures as we learn more.
                                                                                                                 – Jon
Rock Climbing Guidelines and Procedures

Client will be sent COVID specific material at time of reservation. All information is also available on AcadiaMountainGuides.com

Guides make every to contact client in advance and advise them additional COVID related expectations. Attempts should be documented to include date, time and method/number. 


 

Plan extra time before and after guiding to complete disinfecting.

Bring multiple sets of clothing for the day.


Procedure:

If one client session you will need one additional set of clothes to change when you leave. If two client sessions you will need two additional set of clothes to change when you between sessions and when you leave work.

Upon arrival to office, employee will take temperature and document it on COVID employee / client record.


Procedure:

taking forehead temperature look for more than 99.4 F and it should be taken in a warm >50F environment for > 5 minutes without hat. If oral temperature is used look for more than 100.4F and it should be taken after being indoors for > 5 minutes in the absence of hot/cold drinks. All thermometers will be wiped between uses.

Open windows and doors of work spaces to the extent possible to improve ventilation.

Disinfect all surfaces, countertops, pens, tables, chairs clipboards, including the decon box, etc where clients might complete paperwork, sit down to fit shoes, etc.


Procedure:

use diluted isopropyl alcohol (70%) and paper towels. Allow solution to sit for 30 – 60 seconds before wiping. Wear gloves and facemask for cleaning then discard properly

With gloves and facemask on, enter COVID decon room and remove any gear that has met the decon guidelines of greater than 72 hours isolation time.

Registration Procedure
If the air temperature is above 50F, all waiver signing, gear fitting, etc. should take place outside. Alternatively, the primary guide room may be used.
a.     Procedure: Set up the registration area with clipboards, diluted 70% isopropyl alcohol, paper towels, lined trash bucket, masks, gloves, thermometers and hand sanitizer. Have enough small bottles of hand sanitizer to give one to each client.

Guide will be ready to greet clients wearing a mask and gloves.
Guide will greet clients in a pleasant manner but without a hand shake.
a.     Alternate: Clients may meet guide on site if preferable but must follow the above guidelines when meeting client.

Guide will ask each client following questions and take their temperature taken (if below 55F then move inside to get temperature). Follow temperature taking guidelines above. Oral temperatures may only be taken by staff who are certified as WFR or above.
      a.  Known contact with a + COVID person within last 14 days?
b. Onset of non-productive cough within last 14 days?
c. Onset of new shortness of breath within last 14 days?
If any of the above, client may not participate until having a COVID test. Contact Bangor Testing Center – 844 489 1822 to complete a phone screening to determine next steps.
     d. Any additional signs / symptoms Fever (>100.4 F), recent chills, body aches/muscle pain, headache, sore  throat, new loss of taste or smell.
If 2 or more of above client may not participate until having a COVID test. Contact Bangor Testing Center – 844 489 1822 to complete a phone screening to determine next steps.
5.     Client will be asked to then wear a mask when within six (6') of employee, other climbers not in the same family cohort. They may use their own or we can provide one. Buffs and homemade cloth mask acceptable.

6.     Each client will be given hand sanitizer if they do not have their own and will be asked to sanitize hands.

7.     Explain standard waiver/Indemnity agreement and health form plus extra COVID indemnity and concerns on second page. Ask client to sign both forms using clipboard or table.
8.     Guide will remove waiver from clipboard or table, review and then place in plastic box and sanitize hands. Note: only plastic, non-permeable clipboard or table surface should be used. If all clients are from same cohort, may use same table or clipboard prior to wiping it down. If not, clean before next client uses. Same with writing instruments.

9.     Maintain social distancing between employee and non-cohorted individuals during registration / fitting process.

10.  Provide clean gear to client (1 small bottle hand sanitizer, helmet, harness, shoes, 2 locking carabiners, 1 belay/rappel device, belay gloves). Use OSFA harnesses to minimize gear handling. Client may use own gear if they have. If shoe fitting is needed, any shoes tried on should be considered "contaminated" and placed in dry bag. If using school shoes, socks should be worn.

11.  Place all gear in a dry bag for transport. A cohorted group may use the same dry bag. In a non-cohorted group, each cohort should use a separate dry bag. Dry bag can then be put in a pack if necessary.

12.  The same gear should be used by the same client for the entire session.

13.  Guide and each cohort will travel to the site independently in vehicles.

14.  If a client refuses to accept the responsibility of following our COVID procedures, they may not participate.
At climbing site:
1.     No more than 10 people, including guides, in the same group or at the same climbing area. Preferably, a group is already cohorted, ie a family.

2.     Upon arrival and while climbing, guide will maintain masking, clients in the same cohort do not need to mask if social distancing is maintained while accessing site and during climbing. Guide remains masked to allow spotting or vertical assistance if needed.

3.     If a non-cohorted group then masks should be worn except when climbing.

4.     For intro level sessions, only the guide handles climbing protection to limit cleaning needs.

5.     During rappelling and climbing, limit exposure to ropes as much as possible.

6.     For tying in and untying, the client should sanitizes hand before and after or wears belay gloves.

7.    In effect, in a single pitch environment, client is then rappelling and being belayed on clean rope(s).

8.     If chalk is desired for climb, it should be liquid chalk to minimize aerosol binding to chalk dust.

9.     As usual, observers should be safely secured but socially separated (6'+) from guide or masked.

Hand sanitizer should remain available for clients and staff throughout climbing session and be used frequently – between rappels, climbs and belays as well as any time there is contact between guide and client. Clients will use sanitizer between climbs, rappels and belays or wear belay gloves.

Upon completion of the session, each client will place harness, shoes, carabiners, belay tool, helmet in dry bag –> Sanitize hands and then give guide hand sanitizer bottle –> Guide will close dry bag and re-sanitize.  


Upon return to shop, follow social distancing and encourage people to visit shop for souvenirs following store guidelines.
Decontamination Procedures:
The approach to this will depend on our volume. If sporadic guiding, then a 3 day (72 hour) gear quarantine is preferred over cleaning or each guide will clean the gear use. If busy, then a guide will be assigned at end of day to do decontamination so that gear is available next day.
Enter contaminated gear room with mask, eye protection and gloves on as a minimum. Avoid cross contamination as much as possible.

Client dry bags will be placed in the secondary guide room. This room is sealed, except for door entry, and is to be used only for storing contaminated gear until further notice.
Decontamination Option A – if not busy.
 
Procedure: Gear should be removed from dry bag, Soft goods (ropes, client harnesses, shoes) should be hung up and quarantined for 72 hours. Hard goods may be sprayed and wiped with diluted alcohol (70% solution).

Decontamination Option B: if outfitting needs exceed our available gear.

Procedure: Leave contents in dry bag until end of day. One guide is assigned to clean the gear at day's end.
 Wearing gloves and mask, the closed dry bags should be taken outside and cleaning done on / within washable surface. Guide wil:
Spray and wipe all hard goods with diluted isopropyl alcohol (70% solution) or wash with soap and water.

Spray climbing shoes with hospital disinfectant as in past making sure to get outside surface as well.

Guide will wash helmets and dry bag with soap and water.

If other gear such as ropes or webbing are of concern they may be washed with soap and water or wiped

with the diluted isopropyl alcohol (70% solution), allowed to sit for a minute then wiped with clean water cloth.

All items should then be hung to air dry.

Guide should change clothing after completing decontamination and placed used clothing in a bag to be washed at home.
General guidelines
●      Food, drink and clothing should not be shared.
●      No more than 10 people at the same climbing area. Maintain social distancing for     

        demonstrations and observing each other.
●      Gear will be separated by gear contaminated vs clean gear useable at base
●      Only clients and employees may use rest room.
●      Retail employees to follow the store practices.
●      Minimize risk exposure through route selection and wise decision making.
** Dry Bag – should we run out of dry bags, plastic bags may be used and tied shut.

First Aid / Medical Care Modifications
Basic Life Support. Recognizing the low statistical likelihood of successful field resuscitation along with the enhanced risk of infection transmission the follow modification apply:

If cardiac or respiratory arrest, ventilations should not be provided until an adequate mouth/nose mask seal is available and a Bag Valve Mask fitted with an HME is used for ventilation preferably with a second person to maintain mask seal.

A BVM / HME system will be available in guide pack for climbing sites less than 10′ from road.

If further distance to climbing site, the guide may decide to take or leave the BVM system.
Use of multi dose inhaler (MDI). In the case of mild / moderate respiratory distress, the client may self administer using an MDI as long as 10 – 12′ of social distance is maintained and masking in place.

Severe Asthma. Guide should forego use of MDI, and move directly to epinephrine .3mg IM.