Young Explorers Youth Adventure Camp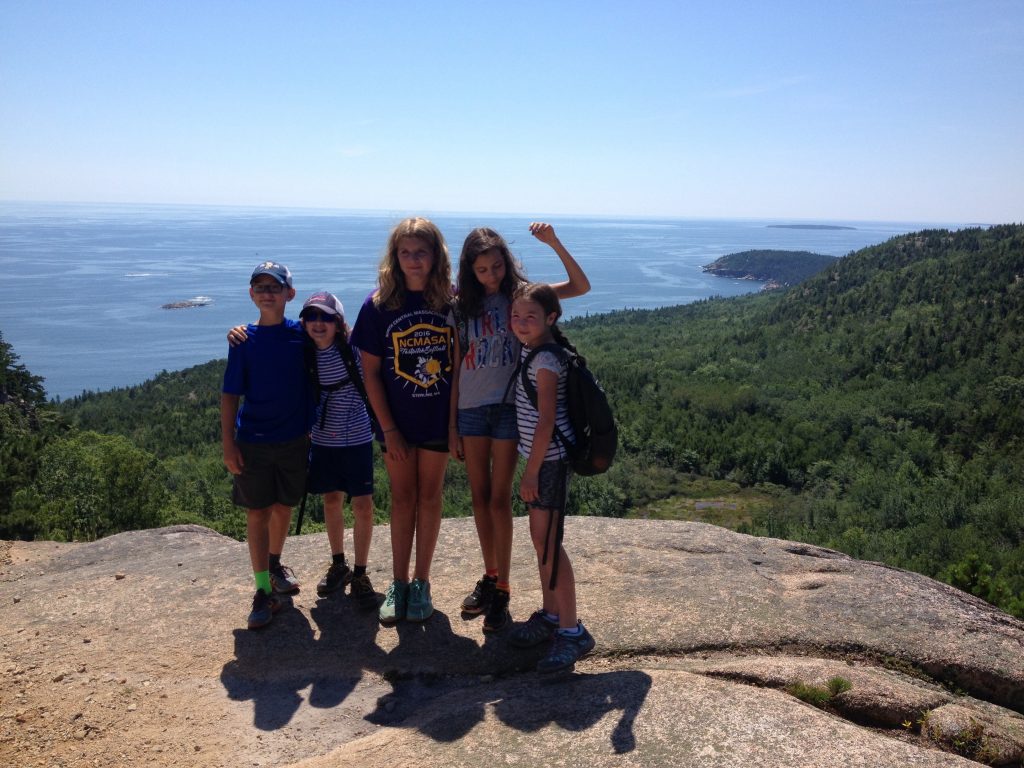 Join Us For Some
Fun In The Sun!
In these camps, we'll be having a week of adventure and exploration of what Maine has to offer in the best way possible – through the outdoors! Our goals are to learn about basic camping, climbing, kayaking, and other outdoor skills. Over these four days we will build friendships and independence in the great outdoors of Maine!

Each camp will be different based on its location. One day we are hiking Acadia Mountain and viewing Somes Sound, and another day we are kayaking in the Kennebec region! Throughout the course of the outing, the group will be staying at a campsite in the respective region where we will be cooking our meals together, and all sleeping in tents.
 Dates, Content & Pricing
July 6- July 9, 2021 

Day Camp:
Bangor & Acadia National Park

$400

July 20- July 23, 2021 

Day Camp:
Bangor & Acadia National Park

$400
Pick-up and Drop-Off Locations
Alpenglow Adventure Sports (Orono): 92 Main St, Orono, ME 04473


Drop-Off: 7:30 am
Pick-Up: 5:30pm

Brewer Auditorium: 318 Wilson St, Brewer, ME 04412


Drop-Off: 8:00am
Pick-Up: 5:00pm

Ellsworth McDonalds:259 High St, Ellsworth, ME 04605


Drop-Off: 9:00am
Pick-Up: 4:00pm

Alpenglow Adventure Sports (Bar Harbor): 228 Main St, Bar Harbor, ME 04609




Drop-Off: 9:30 am
Pick-Up: 3:30pm
Sample Itinerary
Each day will be different than the day before it, we will constantly find new locations to go and explore. Hardly ever will we visit the same location twice in one camp
Day 1: (Orono to Acadia National Park)
Arrive in Orono and travel to Bar Harbor
Pick up remaining campers in Bar Harbor
Hike in Acadia National Park with a summit lunch
Day in review on the coast of the Atlantic
Day 2: (Bar Harbor)
Technical exploration of Acadia's rocky coastline
Lunch break
Afternoon introduction of climbing skills
Evening activity for overnight campers
Day 3: (Acadia National Park)
Morning educational adventure to explore marine environments
Lunch at one of the many picnic spots on the Island
Swimming in one of the many freshwater swimming spots on the island
Day 4: (Acadia National Park)
Full day of rock climbing at one of Acadia's many incredible climbing areas
All campers return to Orono to go home and/or rest up for the following week of camp
Inclusions
Exclusions
AMGA ACCREDITED
• Since 1994 •
AMGCS is one of 32 AMGA accredited programs in the US and was one of the earliest to pursue and achieve accreditation. AMGCS is the only climbing school in Maine to remain continuously AMGA accredited. We have had one or more full time AMGA rock guides on staff each year since 1994.
IFMGA Led
Owned by internationally recognized IFMGA/AMGA Mountain Guide Jon Tierney who has been climbing in Acadia since 1982. Jon has over 30 years of local and worldwide experience. The IFMGA requires full AMGA certification as a rock, alpine and ski mountaineering guide.
All instructors are certified as AMGA or PCIA Single Pitch Instructors and all guides have been trained or certified by the AMGA.
PCIA Accredited
• Since 2007 •
AMGCS has the distinction of also being accredited to the highest standards of the Professional Climbing Instructors Association. The PCIA requires all staff to be individually trained and certified.
Save 15% on
All Gear and Clothing
Become a client of Acadia Mountain Guides and receive a permanent 15% off MSRP on purchases in our stores or at AlpenglowGear.com.

AMGCS also rents outdoor equipment for your convenience. All clients receive 25% off rental equipment for use on our courses.
See what we have.